Reiki training is an incredible time in your life. I remember my first level clearly, and all the changes that took place. It is a wonderful time of growth and evolution for everyone who walks this path, whether you wish to improve your well being, or those around you.
Reiki Level 1
My belief is in the most traditional, authentic training possible. For that reason, my classes range from 16-20 hours, over two or three days. Reiki Level 1 offers you a great opportunity to commence, or to enhance your journey of conscious awakening and deep inner healing.
Reiki is a sacred gift, given to humankind in order to help awaken within us our ability to heal ourselves and others, spiritually, physically and emotionally. You will learn the history of Reiki, the hand positions for self and healing for others, receive four attunements, and several healing meditations.
You will also receive a complete manual of everything taught, and a beautiful certificate at the completion of your training, recognized by the Canadian Reiki Association.
Reiki Level 1 – $555
Reiki Level 2
In Level 2 you will learn three of the sacred Reiki symbols, practical time for healing others, how to perform distance healing, how to create harmonious energies to those around you, including physical spaces. You will receive two new attunements which will help strengthen the flow of Reiki energy through your body, and learn more advanced meditations.
This is an intensive course for those who wish to deepen their knowledge and self awareness; awakening your intuitive abilities. You will begin to truly understand what it means to be in service to those around you. People interested in working with animals will want to take this level as it connects us in a deeper way to all those around us.
You will also receive another manual on everything taught, complete with colour photos and resources. Upon completion of your course, you will receive your Level II certificate, recognized by the Canadian Reiki Association.
Pre requisite: Reiki Level 1, a minimum of three months prior to Level 2
Reiki Level 2 – $555
Mastery
Students wishing to further their Reiki training in order to begin teaching will need to enrol in a mastery class. My mastery students work with me for a minimum of six months. We meet twice a month, as well as assisting during Reiki level classes, to learn the process of teaching, gain insight into their own spiritual mastery, and the many other studies necessary during this journey.
Topics covered include:
developing intuitive abilities, awareness of ego, universal laws, speaking your truth, and learning compassion, forgiveness and patience. 
I am accepting new mastery students for Fall 2023. Please email Jennefer directly.
Pre requisite: Reiki Level 2, a minimum of one year prior to Mastery 
Mastery – $2,400
James & Liz
practice Reiki healing
Jennefer Davis is an amazing, wonderful, compassionate person and Reiki Teacher. The space she provides her training in is comforting and inviting. You are made part of the family has soon as you walk in her doors. She is very competent and knowledgeable with her training for Reiki Level 1 and she is there for you if you have any questions after the training is over. I am patiently waiting for Level II and I would highly recommend her to anyone who is contemplating taking this training with her.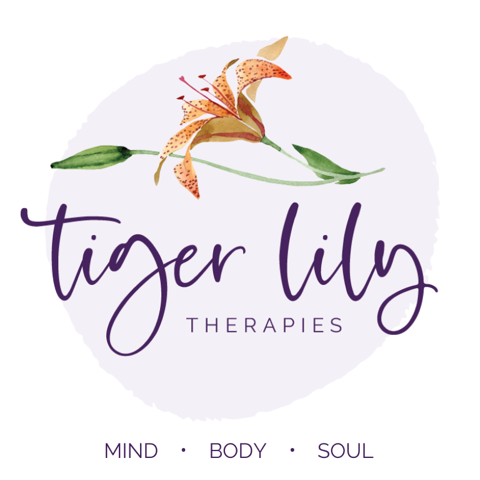 REGULAR HOURS
MON & FRI
9:00AM - 5:00PM
TUES, WED, THUR
11:00AM - 7:00PM
SAT
9:00AM - 12:00PM
SUN
CLOSED
By Appointment Only
NLP Therapy Clients are welcome at:
TIGER LILY THERAPIES
2-348 Highland Road West
Stoney Creek, ON
L8J 3W5
For all other Face, Body and Soul Therapies by Jennefer, please contact Yellow Door Selfcare Studio to book, or through their online portal.