/Skin Regimen/
/SKIN REGIMEN/ is a modern plant chemistry™ skincare brand that is 100% vegan and gluten free. Comprised solely of plant ingredients, the products are clinically proven to reduce the effects of stress and lifestyle aging on both skin and mind. The natural balancing aroma used at the beginning of every treatment contains a synergistic blend of four tree resins; Juniper, Copahu, Rosewood and Cedarwood. The beneficial properties of these oils  are known for opening our consciousness, providing strength and endurance to face life's challenges, and healing emotional wounds. Featured throughout all the products is the Longevity Complex™, an exclusive mix of organic superfood extracts of anti-inflammatory Wild Indigo, Maqui Berry to modulate excess cortisol and boost beta-endorphins, and anti-glycation Spinach and Carnosine. These are truly skincare products your skin will love.
Discover the selection of products available below!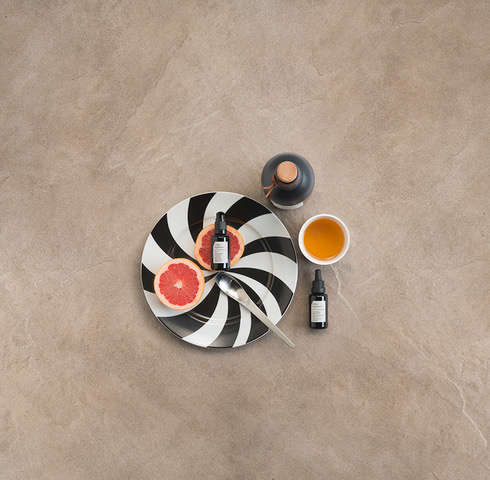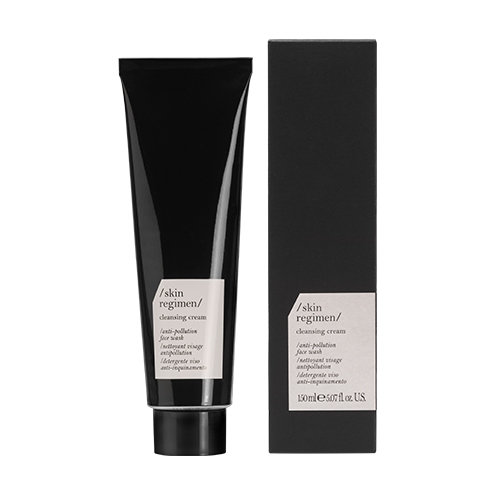 Cleansing Cream
Gentle foaming cleanser. It removes make-up, spf, pollution and toxins that deposit on the skin during the day. For all skin types.
150 ml
$45.00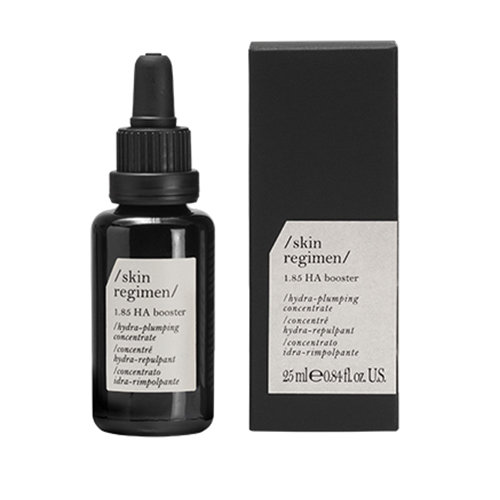 1.85 HYALURONIC BOOSTER
Concentrate of three molecular forms of hyaluronic acid (micro, macro and cross-linked) for an intensive moisturizing and plumping action. Effective on fine lines, dehydration and signs of stress.
25 ml
$130.00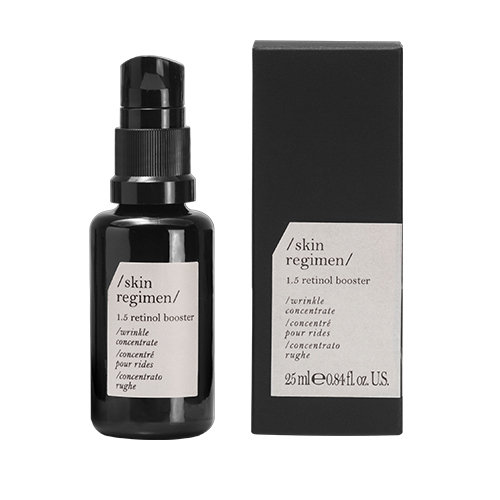 1.5 Retinol Booster
Concentrate with encapsulated retinol and sylibin, a natural alternative to retinoic acid, for maximum efficacy, tolerability and bioavailability. Effective on wrinkles and imperfections, for an intensive renewing action.
25 ml
$130.00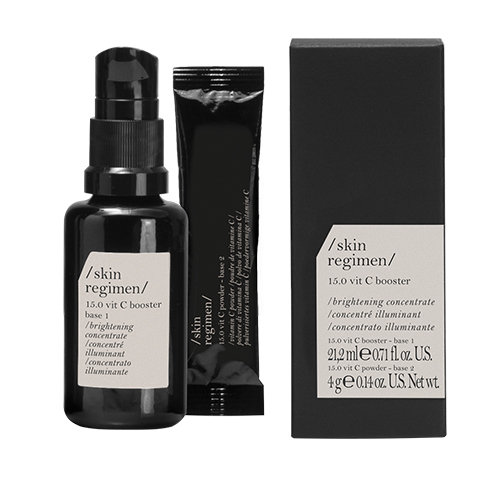 15.0 Vit C Booster
Concentrate with Vitamin C to protect the skin from free radicals and stimulate the synthesis of collagen. Stay-fresh sachet maintains Vitamin C in perfect condition until its activation. Effective on dark spots, uneven tone and dullness.
25 ml
$130.00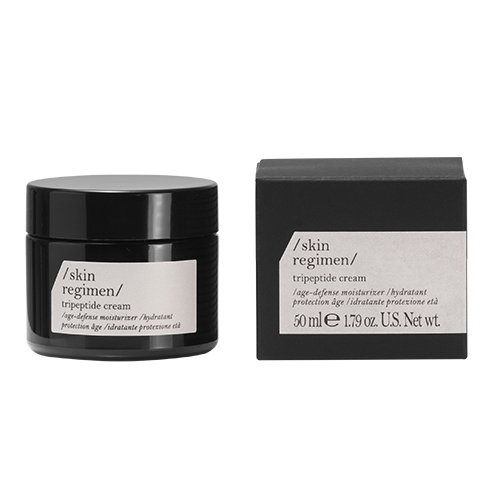 Tripeptide Cream
With Palmitoyl Tripeptide-5 and Dandelion extract to protect the skin from pollution, leaving it firmer and well- hydrated all day. Light-balm massageable, cooling texture and the natural rebalancing reinvigorating aroma help to relieve the effects of stress. For all skins types.
50 ml
$120.00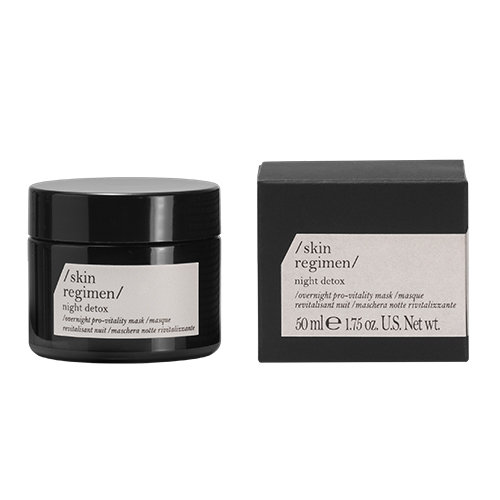 Night Detox
Leave-on mask with Gluconolactone and alpha-glucan yeast to boost the skin's ability to eliminate the toxins accumulated during the day. Balm-like cooling texture and natural rebalancing reinvigorating aroma, ideal to be massaged before bedtime to relax the facial muscles. For all skin types.
50 ml
$120.00
More Skin Regimen Products
MICROALGAE ESSENCE
Concentrated lotion with unicellular microalgae and a natural rebalancing reinvigorating aroma, to recharge the skin and maintain optimal hydration. For all skin types.
100 ml
$90.00
10.0 TULSI BOOSTER
Pure, concentrated oil with Tulsi, an adaptogenic ingredient used in Ayurveda, to promote a nourishing, antioxidant action for a healthy and radiant complexion. Natural aroma with rebalancing and reinvigorating effect on mind-skin. Ideal for dry and depleted skin.
25 ml
$130.00
1.0 TEA TREE BOOSTER
Purifying concentrate with 1% Tea Tree oil, 3% Mandelic Acid and Longevity Complex. Recommended for oily and problematic skin types.
25 ml
$130.00
LIFT EYE CREAM
With Caffeine and botanical extracts to improve the natural eye support structure and glow. Effective on crow's feet, puffiness and dark circles.
15 ml
$70.00
ENZYMATIC POWDER
Exfoliating foaming powder with Chlorella, Rice Starch, and Papaya enzymes for a brighter and smoother complexion.
55 g
$64.00
ROOM SPRAY
Soothing blend featuring Skin Regimen system aroma and essential oils.
100 ml
$69.00
HYDRA FLUID
Can be used daily as a light moisturizer for thicker texture, oilier skin types, or after shaving (face or body) to soothe skin.
50 ml
$97.50
SHAVING GEL
Transformative foam-to-gel texture that gently lathers for a smooth and precise shave. Nourishes and calms skin to prevent rash burn.
200 ml
$38.00
HAND CREAM
Wonderfully nourishing and antioxidant properties in a lightweight, fast-absorbing formula. Formulated with Tulsi, Shea Butter and Abyssinian Oil.
75 ml
$29.00
ROLL ON
Aromatherapy concentrate with the iconic four tree resins. Natural re-balancing and reinvigorating aroma for mind and body.
10 ml
$34.00
THE SHAVE ESSENTIALS KIT
LIMITED ITEM*
Shaving Gel & Hydra Fluid
19% Savings
2 PC
$109.00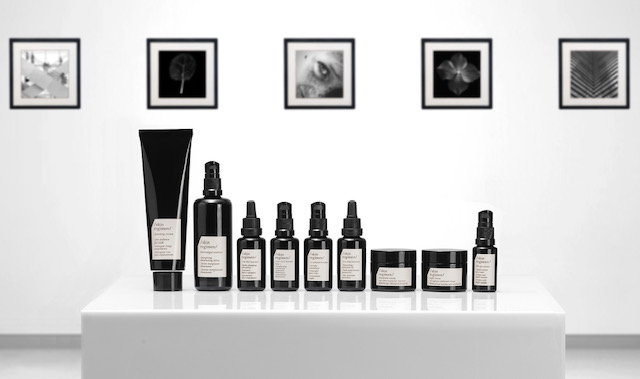 Follow Tiger Lily Therapies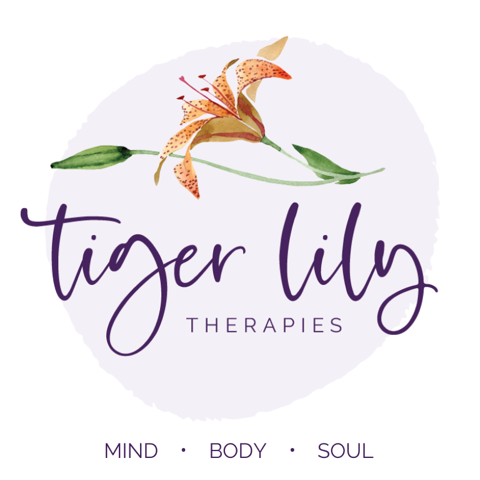 REGULAR HOURS
MON & FRI
9:00AM - 5:00PM
TUES, WED, THUR
11:00AM - 7:00PM
SAT
9:00AM - 12:00PM
SUN
CLOSED
By Appointment Only
NLP Therapy Clients are welcome at:
TIGER LILY THERAPIES
2-348 Highland Road West
Stoney Creek, ON
L8J 3W5
For all other Face, Body and Soul Therapies by Jennefer, please contact Yellow Door Selfcare Studio to book, or through their online portal.