Jane Iredale
clean beauty with powerful results.
Using the highest-quality minerals available and organic ingredients when possible, our full line of high-performance, cruelty-free, skincare makeup enhances your natural beauty and nourishes your skin. As a clean beauty brand, our makeup and skincare products are free of parabens, talc, phthalates, synthetic fragrance and GMO ingredients.
Discover some of our favourites below!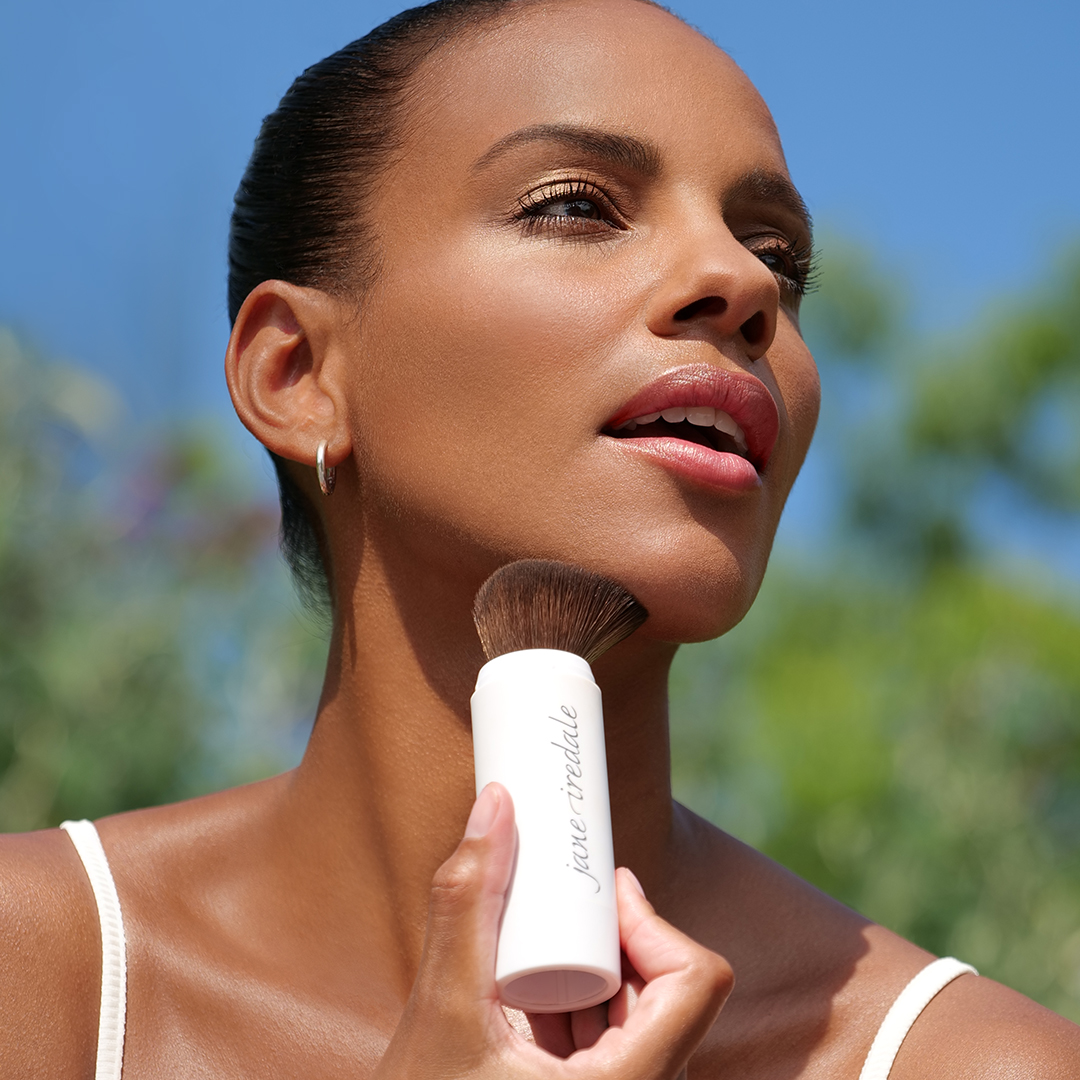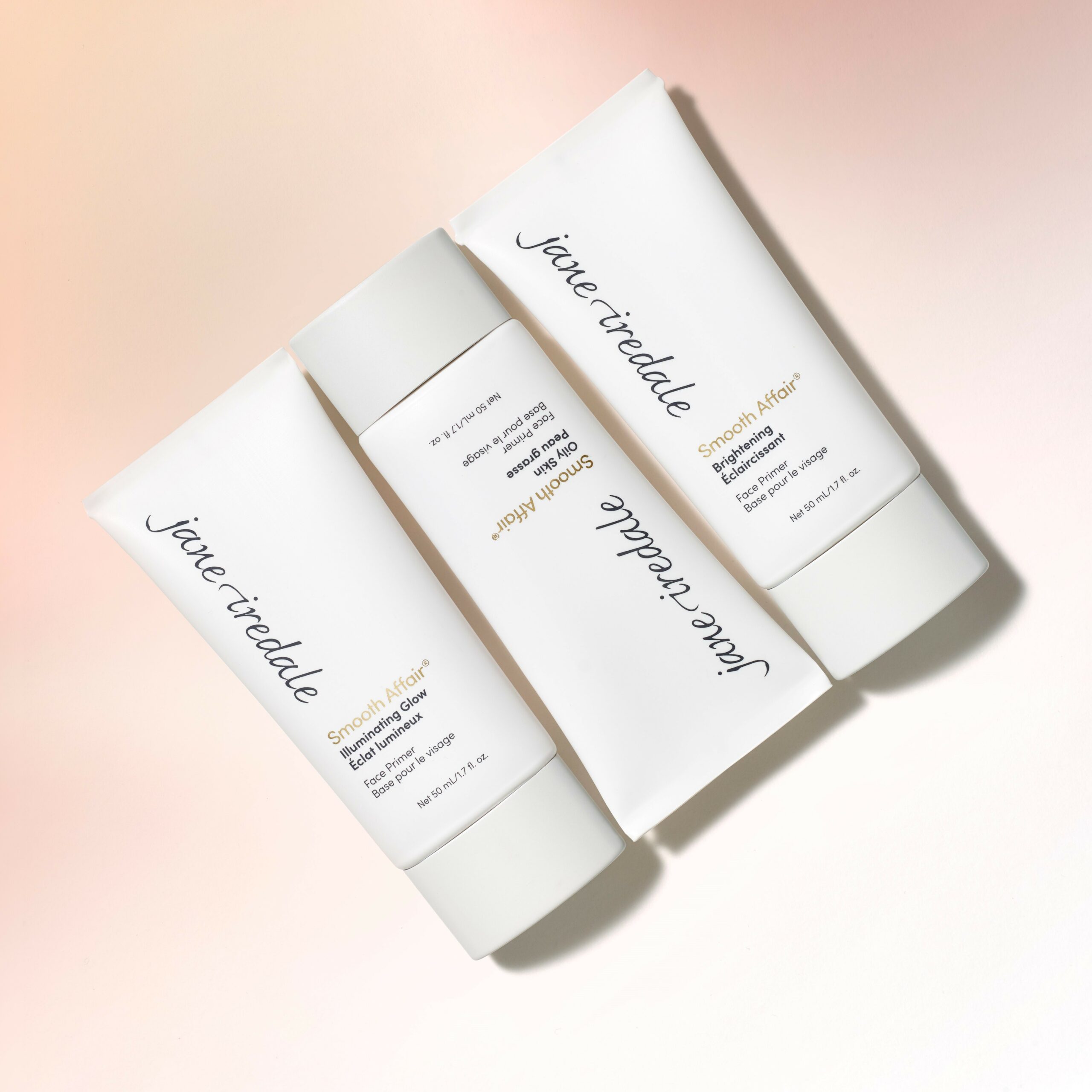 Smooth Affair Primers
A selection of three incredible primers to address dry, oily, combination and maturing skin. Smooth, illuminate, hydrate or mattify your skin!
$60.00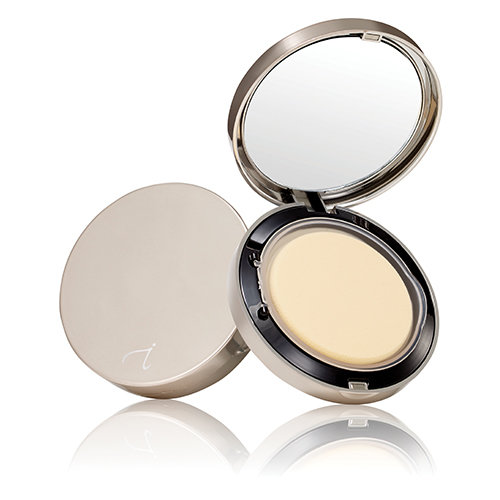 Absence Oil Control Primer
Contains Hydrated Silica to absorb excess oil and Green Tea Leaf to calm and provide anti-bacterial protection.
$48.00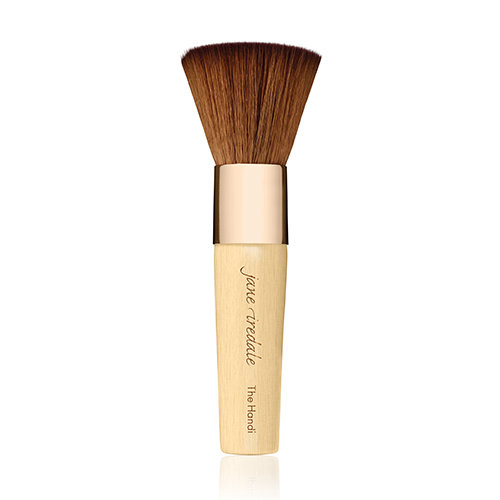 Handi Brush
Luxuriously soft, flat headed brush specially designed to hold more powder for better payoff and coverage.
$54.00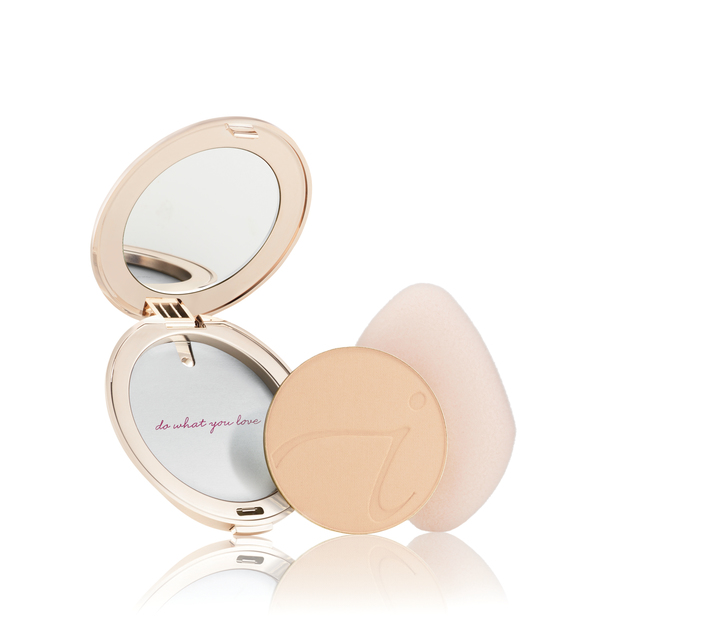 Purepressed Mineral Base Refill SPF 20
COLOUR MATCH FOR SHADE
A pressed mineral foundation that is slightly more sheer and matte than the loose powders. Water resistant for 40 mins. Weightless. Best for Normal to oily skins.
$52.50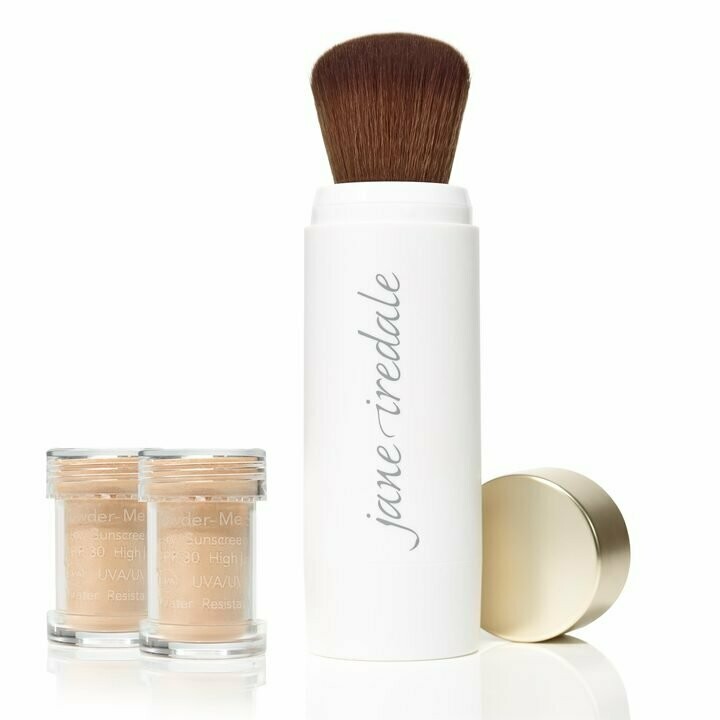 Powder Me SPF 30 Dry Sunscreen
A dry physical mineral sunscreen for face and body without chemical sunscreen actives, SPF 30 broad spectrum (UVA/UVB). Water resistant to 40 mins. Available in four shades. 3 Pk refill available.
$69.00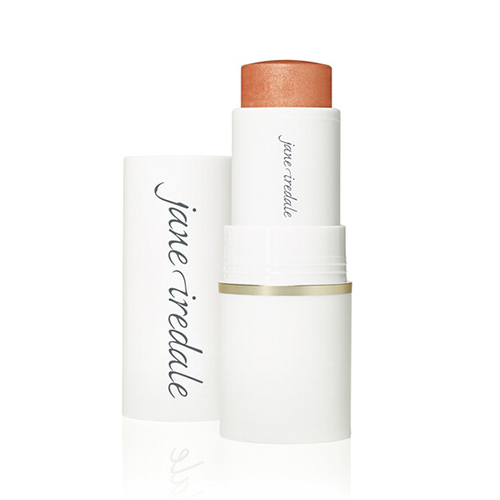 *NEW* GLOW TIME ETHEREALS BLUSH & HIGHLIGHTER STICKS
Skin-friendly with natural ingredients and skin-boosting botanicals. Jojoba Seed Oil hydrates and smooths for youthful-looking skin. Mica reflects light and illuminates for an always-photo-ready look. Available in five shades and three highlighters.
$49.50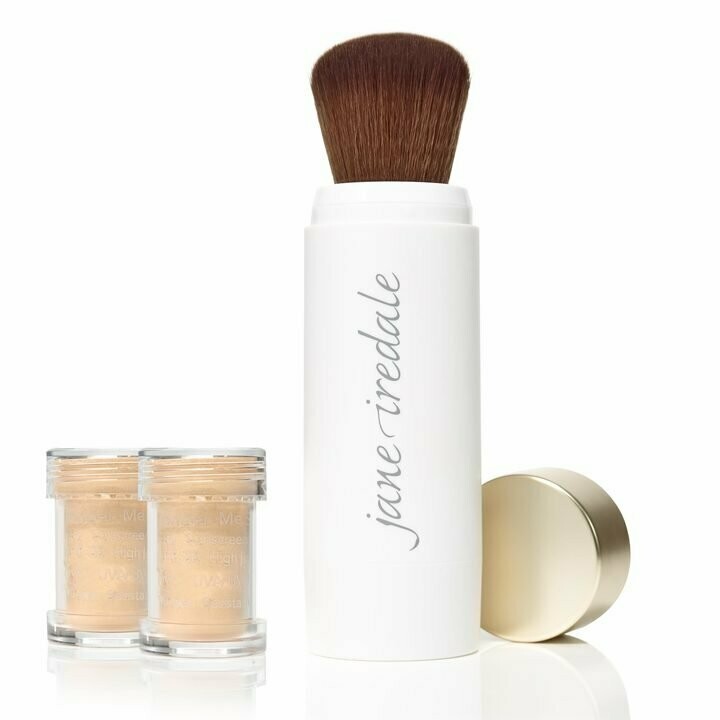 Amazing Base Loose Mineral SPF 20
(COLOUR MATCH FOR SHADE)
Airy mineral foundation provides luminous sheer-to-medium coverage that feels like silk. Water resistant for 40 mins. Weightless. Best for normal to dry skins. 3 Pk refill available.
$69.00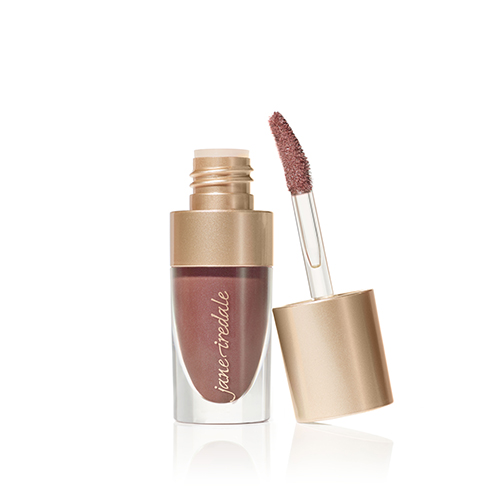 Beyond Matte Lip Fixation
Rich, long-wearing matte liquid lipstick formulated with plant-based oils that condition and protect for a chic, beyond matte look and powerful payoff. Intense, ultra-long-lasting colour without feathering, and a sublime flavour from Tahitian Vanilla. One pass that lasts!
$44.00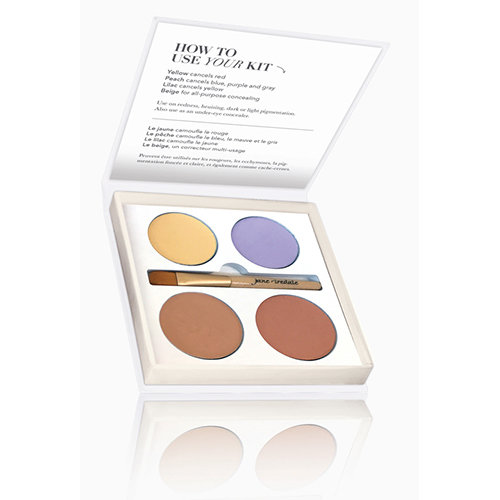 Corrective Colours Kit
A professional palette created for camouflaging all the stages of bruising. Also covers hyperpigmentation.
$32.00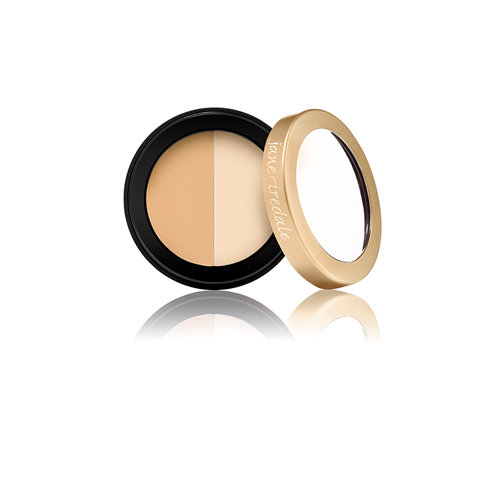 Circle Delete
Conceals and diminishes the appearance of dark under-eye circles and hyper-pigmentation on the face. Dual sides to highlight or neutralize. Available in four shades.
$39.00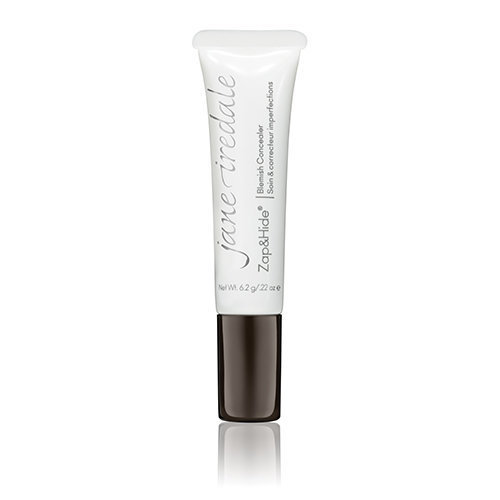 Zap & Hide Concealer
(Light/Med/Dark)
A highly pigmented concealer that contains beneficial botanicals and antioxidants that soothe and minimize the appearance of redness.
$38.00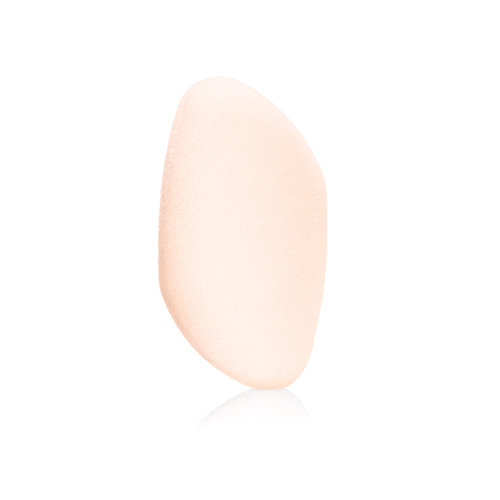 Flocked Sponge
Formulated with a nap that glides across the skin to blend minerals and liquid. Washable and long lasting. Seriously, I used mine for two years!
$7.50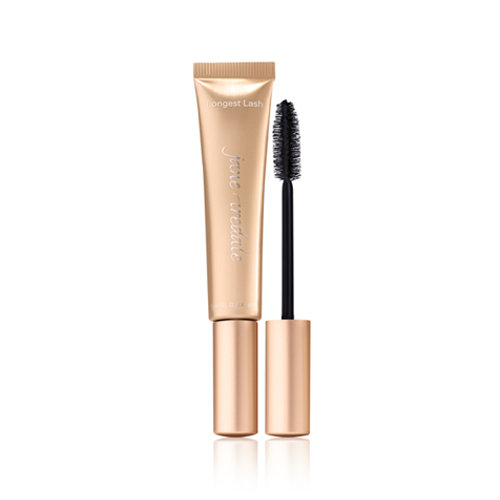 Longest Lash Thickening Lengthening Mascara
Formulated with triple-length Cellulose Fibers that contribute to the appearance of extra length and thickness. Packaged in a squeezable tube with high-quality, jumbo sized hollow fiber brush.
$42.00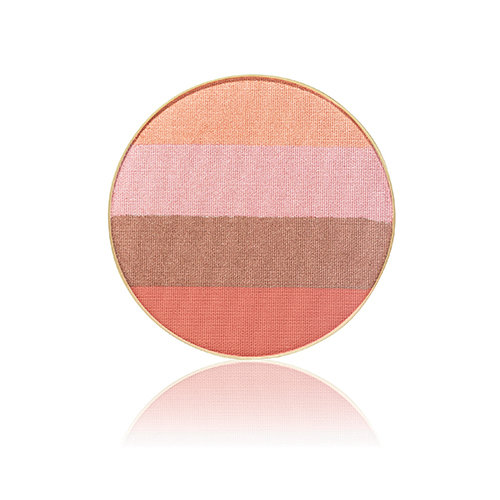 Quad Bronzers
Each Bronzer contains multiple complementary shades that can be mixed and matched. Sweep across cheeks and lips to contour and highlight. Click on Shoppe for more details!
$57.50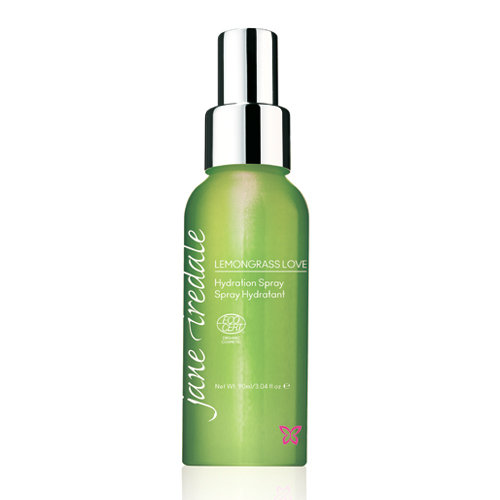 Hydration Spray
Lemongrass Love is my fav with Lemongrass and Chamomile. All four choices set makeup so it won't transfer, hydrates skin and enlivens the colours in the minerals. Choose your fav!
$39.00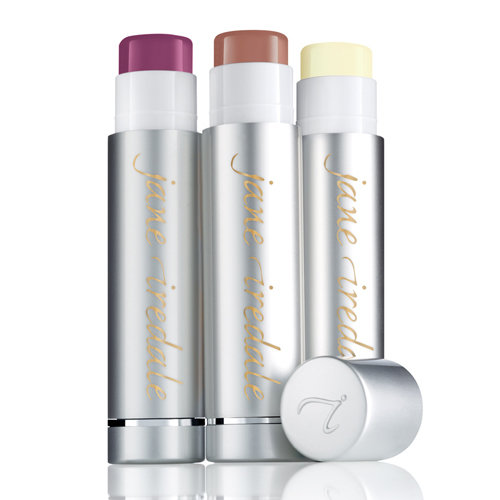 Lip Drink SPF 15
Mouthwatering moisture in a lip-saving balm. Broad spectrum SPF 15 sunscreen with shea butter and lemon oil. Available in seven mouthwatering shades!
$24.00
Physical Mineral
Sunscreen
Physical mineral sunscreens are safer than chemical sunscreens for two main reasons. One, they don't expire, and two, they repel the UVA and UVB rays.
Chemical Sunscreens work by absorbing the UV rays, which triggers the chemical to prevent melanin production. However, you are still absorbing the UVA, aging rays.
Chemical sunscreens expire after a certain amount of time. Let's say you're using an SPF 30, and your burn time, unprotected, is 10 minutes. This equation means your SPF is active for 300 minutes (30×10). After that time is over (5 hours) you should then get out of the sun. It isn't safe to reapply and continue your time in the sun as remember, you've been absorbing all the UVA rays that entire time.
Physical sunscreens don't expire, and they don't absorb any of those rays. They are also water resistant for 40 mins! You can run, sweat or swim in jane iredale physical sunscreens, pat dry, and you're still protected. This means, you are safe the entire time you are exposed to the sun. If you happen to be in the water past 40 mins, you CAN safely reapply, and stay outside!
Enjoy the sun without aging or damaging your skin.
jane iredale is recommended by the Skin Cancer Foundation as an effective broad spectrum sunscreen and is reef safe!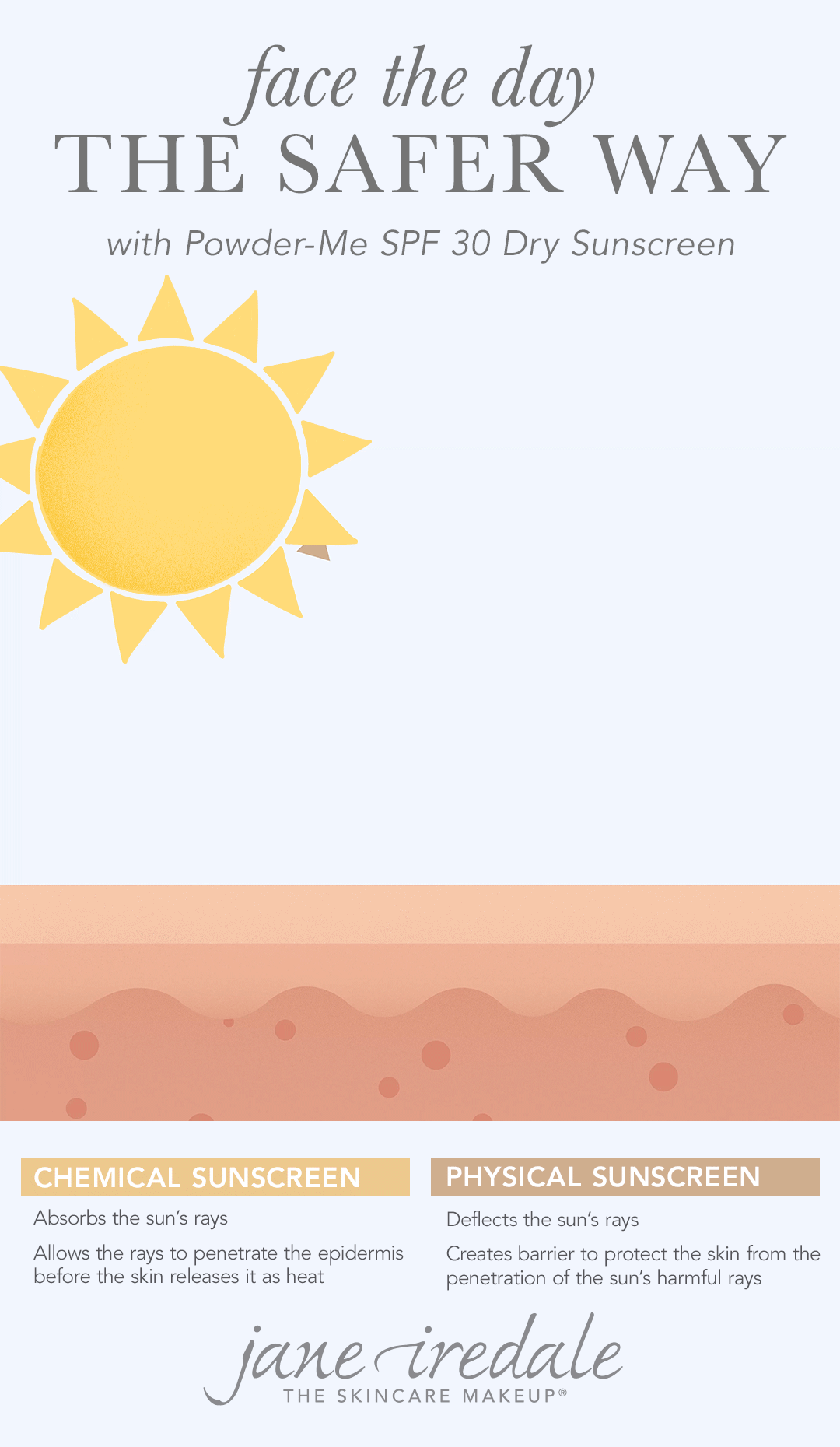 Follow Tiger Lily Therapies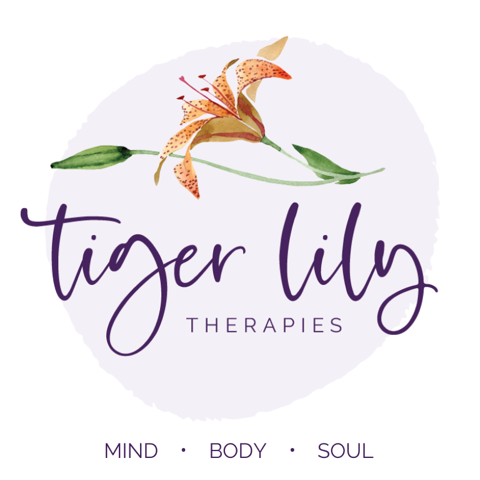 REGULAR HOURS
MON & FRI
9:00AM - 5:00PM
TUES, WED, THUR
11:00AM - 7:00PM
SAT
9:00AM - 12:00PM
SUN
CLOSED
By Appointment Only
NLP Therapy Clients are welcome at:
TIGER LILY THERAPIES
2-348 Highland Road West
Stoney Creek, ON
L8J 3W5
For all other Face, Body and Soul Therapies by Jennefer, please contact Yellow Door Selfcare Studio to book, or through their online portal.