Specialist
Hand & Foot Therapy
Specialist
for your hands and feet
Our hands and feet are our source of wellness. The carry us thousands of miles, and hold our loved ones for a lifetime. They are strong, solid, but not always soft. They become weathered, cracked, and under nourished.
Specialist Hand Cream and Foot Balm allow you to care for your tired aching hands and feet, in the best way possible.
Designed with ingredients rich in natural plant origins. SACHA INCHI OIL, rich in Omega 3, 6 & 9, and NEEM EXTRACTS, known for their antibacterial properties, they will restore a healthy barrier to your skin, supporting its natural silkiness.
Experience how luxurious your skin can feel… once again.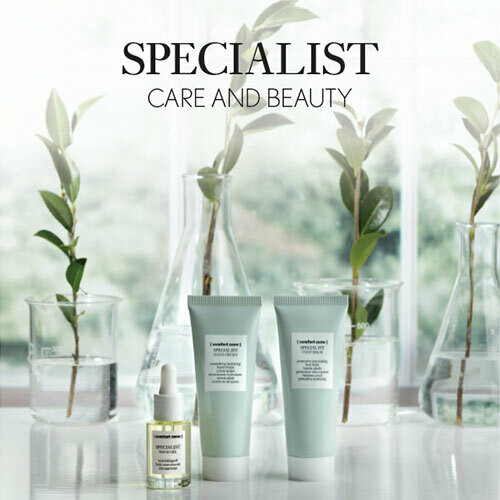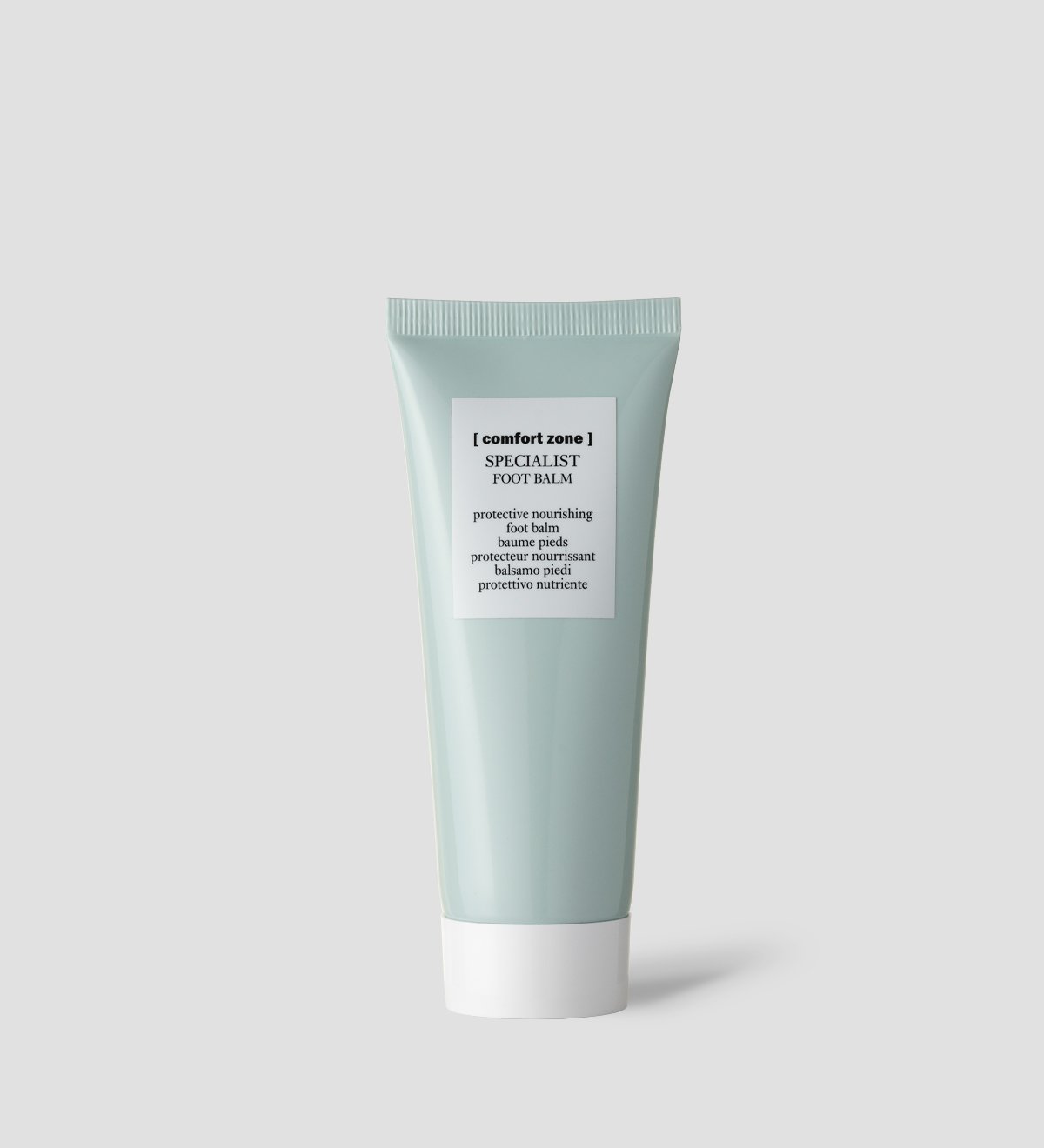 Specialist Foot Balm
Rich foot balm with protective, purifying and nourishing actions. With Neem Extract, Sacha Inchi Oil and Panthenol, it promotes a pleasant sensation of comfort. Prevent cracks and dryness in even the most stubborn feet.
75ml
$33.00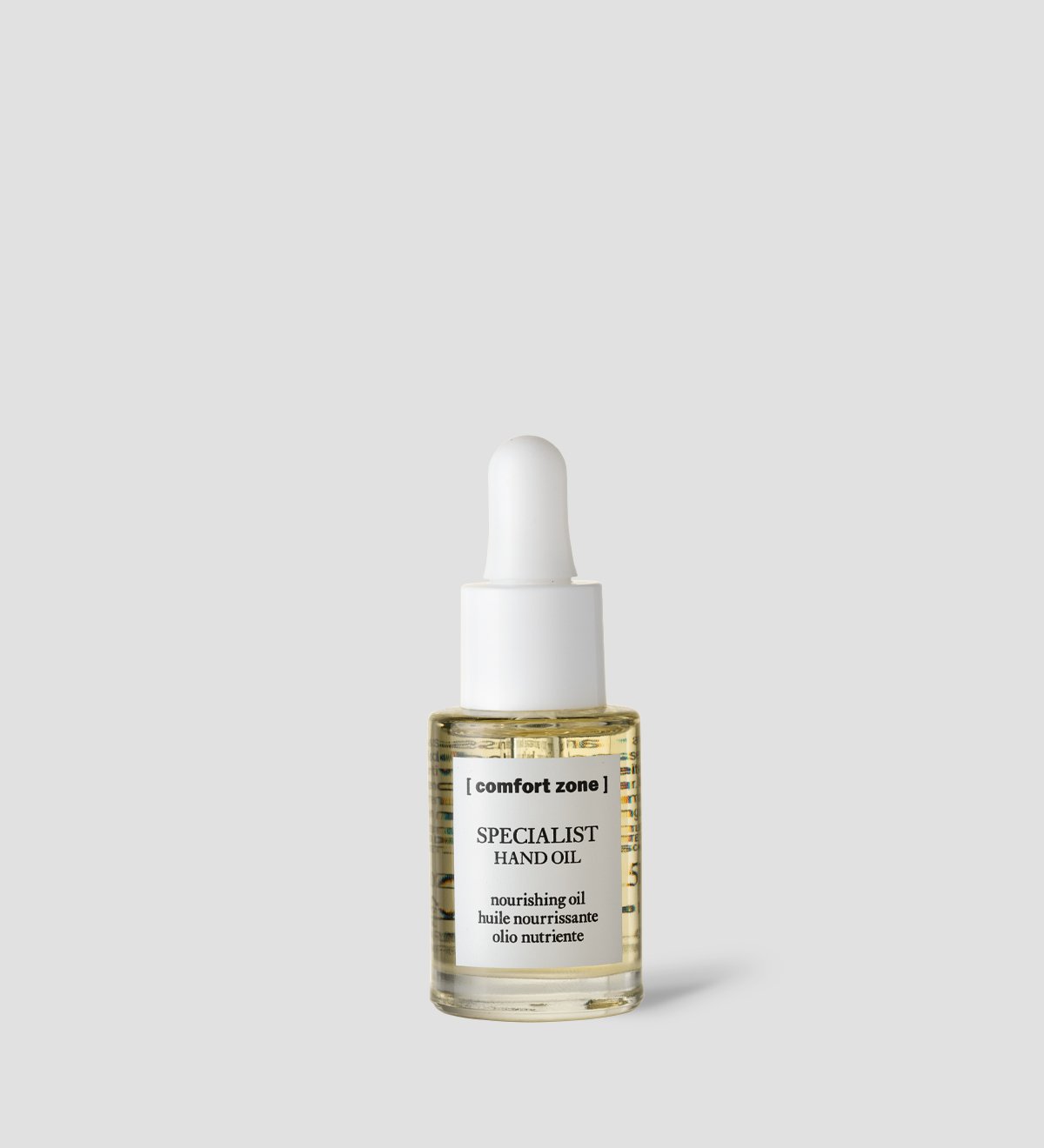 Specialist Hand Oil
Beautiful blend of Tamanu Oil, Sweet Almond and Shea Butter make the sweetest combination to nourish and strengthen hands and nails while softening cuticles. In case of extreme dryness, it can be applied as an overnight intensive mask.
15ml
$33.00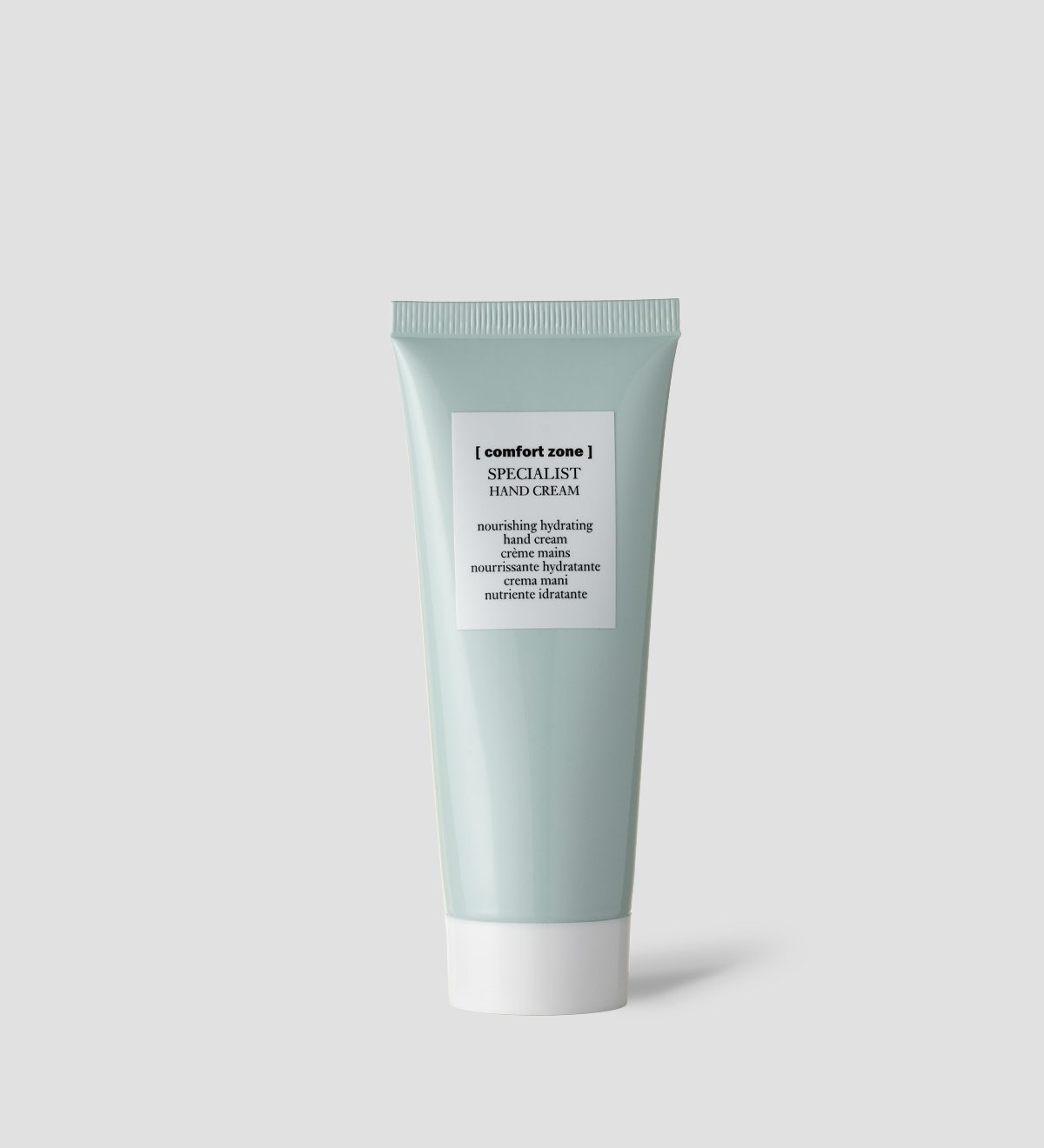 Specialist Hand Cream
Ultra-hydrating, lightweight and fast absorbing hand cream. With Sacha Inchi Oil and Panthenol, it promotes a protective action on the skin barrier for soft, hydrated and delicately scented hands.  
75ml
$33.00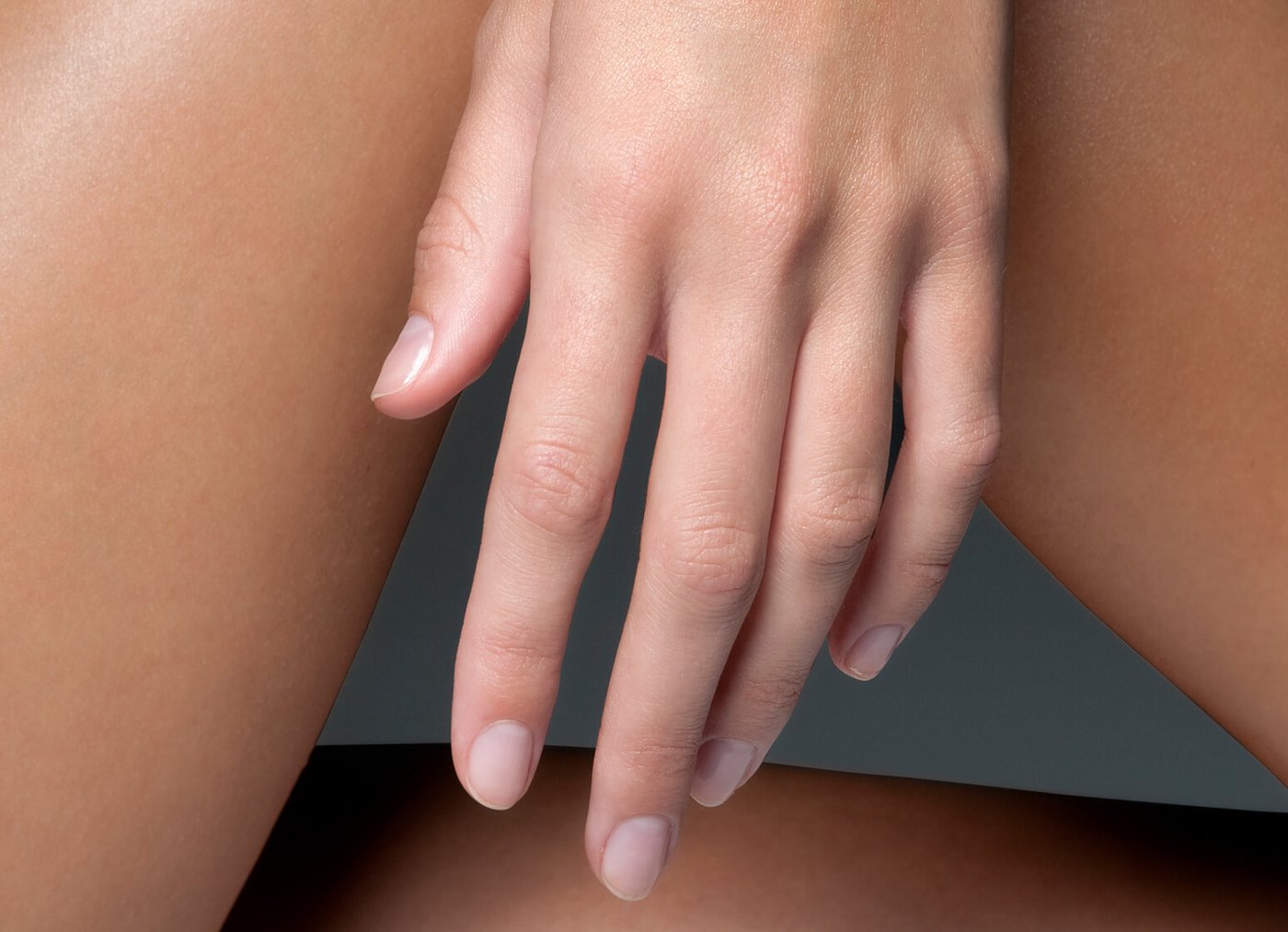 Silky and Protected Skin
Specialist hand and feet products nourish and enrich tired, sore appendages after a hard day's work, allowing our bodies to rest and recharge so that they may take on whatever lies ahead.
Put your best foot forward. Each night, treat them with a muscle-relaxing foot balm.
"I've always said, taking care of the hands and feet is not about beauty, it's about maintenance.
How we walk and the pains we feel in our feet, knees and hips, is a direct link to how healthy our feet are. This isn't just aesthetics… it's whole body wellness."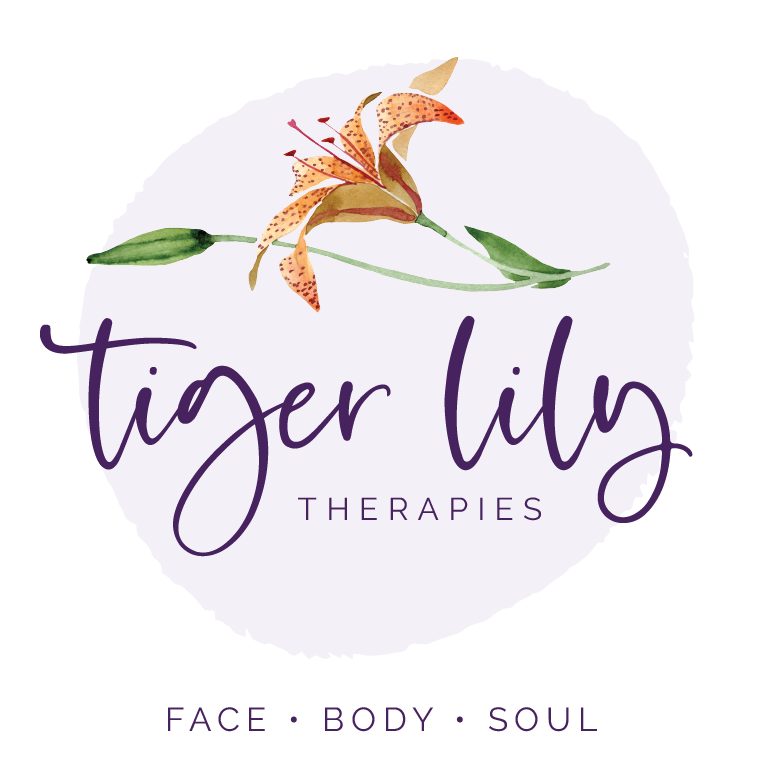 REGULAR HOURS
MON, WED, FRI
9:00AM - 5:00PM
TUES + THURS
9:00AM - 7:00PM
SAT
9:00AM - 12:00PM
SUN
CLOSED
By Appointment Only
TIGER LILY THERAPIES
14 Rileys Court
Mount Uniacke, NS
B0N 1Z0